Consultation: Financial Promotions on Social Media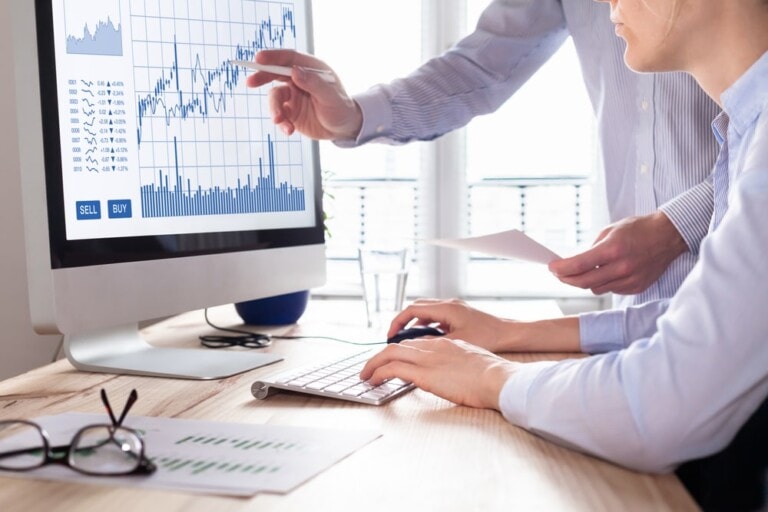 The Financial Conduct Authority (FCA) is seeking comments on recently published draft guidelines regarding financial promotions on social media. These draft guidelines will update and replace the 2015 Finalised Guidance 'Social media and customer communications' (FG15/4) that was primarily based on 'character-limited' media such as Twitter.
The stated aim of the draft guidelines is to ensure that financial promotions are of good quality and are fair, clear and not misleading. The FCA emphasises that financial promotion rules are designed to be technology-neutral and applicable across all advertising channels. However, particular attention is being paid to social media's influence on younger consumers, who have been shown to trust information delivered to them by influencers.
These draft guidelines will be of interest to:
consumers and consumer groups
authorised firms communicating or approving financial promotions on social media
industry groups and trade bodies
influencers, unauthorised persons communicating financial promotions on social media
social media platforms
overseas firms communicating financial promotions to UK consumers on social media.
The FCA retains the fundamental principles outlined in FG15/4, including the expectation that financial promotions comply independently of material contained through links or click-throughs. The FCA also maintains the requirement for the prominent display of necessary information. However, this guidance aims to clarify how these principles should be applied to different social media marketing channels.
The FCA addresses specific design features on social media platforms that may obscure required information. It also includes graphic examples of promotions across various financial services to enhance understanding of their expectations.
Unsurprisingly, the introduction of the Consumer Duty will elevate the FCA's expectations when firms communicate or approve financial promotions.
Where applicable, the Consumer Duty raises the bar beyond the requirement of being "clear, fair, and not misleading" (Principle 7 – Communications with clients). Principle 12, in conjunction with PRIN 2A, mandates firms to act in the best interests of retail customers. This guidance supplements the expectations of this requirement for communications on social media. Firms should regularly test, monitor and adapt communications to support good consumer outcomes. This will be especially relevant as social media evolves, and new features emerge that may impact consumer understanding.         
One area the FCA aims to address is financial promotions by unauthorised individuals, particularly influencers, who promote regulated financial products or services via social media without direct approval from an FCA-authorised person. Such activity can be a criminal offence if made 'in the course of business'. Cases have emerged where influencers may unknowingly promote financial products within the financial promotion perimeter. This misconception often arises because firms and influencers assume that direct monetary compensation is necessary for an influencer's post to be subject to the financial promotion regime. The draft guidelines spell out how the FCA intends to approach the influencer model and provides several examples of arrangements that the FCA will see as being 'in the course of business'.
On affiliate marketing, firms are urged to monitor communications from individuals using their affiliate links to ensure positive outcomes for consumers. The FCA also addresses the potential harm that can arise when UK consumers interact with financial promotions that direct them to non-UK entities while the consumers still believe they are engaging with FCA-regulated firms. Techniques to mitigate this risk are suggested, and firms are reminded that any communication capable of impacting the UK falls under the regulatory rules.
Upon the passage of the Government's Online Safety Bill (OSB) (in its third reading in the House of Lords as at 25 July 2023), search engines like Google and social media platforms such as Instagram and Facebook will be obligated to establish systems and processes to address risks associated with the presence and dissemination of illegal content, including unlawful financial promotions. The Office of Communications (Ofcom) will oversee this new regime, and the FCA has been collaborating with Ofcom to ensure a comprehensive understanding of how platforms' obligations under the OSB will align with UK financial promotion legislation.
We strongly urge all firms and individuals promoting financial products and services via social media to review the draft guidelines in detail and consider them against their activities. Whilst the consultation remains open for submissions until 11 September 2023, the FCA expects to finalise the guidance by the end of the year. It should be expected that substantively all the draft guidelines will be adopted in the finalised guidance before the end of 2023. Upon which the guidance in FG15/4 will be retired.
If you would like assistance or wish to discuss aspects of the draft guidelines, please do not hesitate to contact us.