Find out about the FCA new Consumer Duty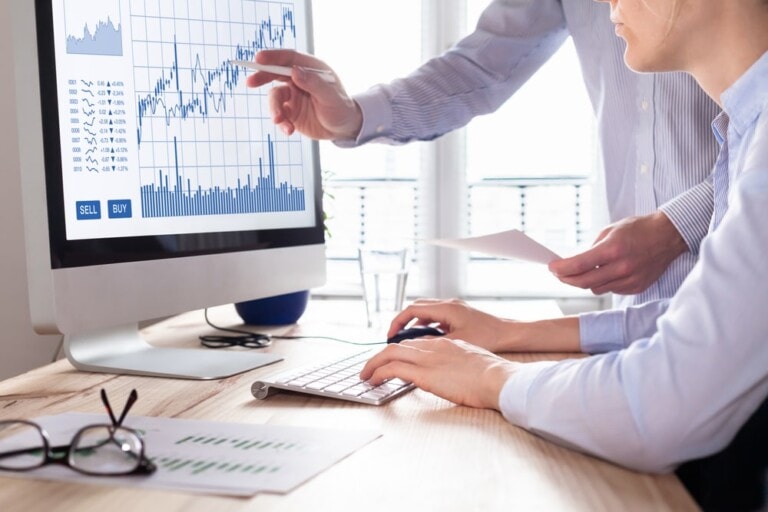 On 22 July the FCA published PS22/9 its final rules and guidance for the new Consumer Duty ("the Duty"). The FCA's aim is to set higher and clearer standards of consumer protection across financial services requiring firms to put their customers' needs first.
The Duty comprises of three elements:
a new Consumer Principle that requires firms to act to deliver good outcomes for retail customers;
overarching and cross-cutting rules providing greater clarity on the FCA's expectations under the Consumer Principle and help for firms to interpret the four outcomes; and
four outcomes representing key elements of the firm-consumer relationship.
The revised timetables provide firms with sufficient time to become compliant with changes under the Duty. These changes affect:
the fast-approaching deadline for firms to have an agreed implementation plan in place by the end of October 2022;
manufacturers must have completed reviews of existing open products and services by the end of April 2023;
new and existing products and services open to sale or renewal by end of July 2023; and
products and services held in closed books by end of July 2024.
The FCA expects all firms to review the guidance and consider how it may affect their business practices.
Firms must be prepared to share with FCA supervisors:
implementation plans;
related board papers and minutes; and
should expect to be challenged to their contents.
A new Principle 12 requiring firms to "act to deliver good outcomes for retail clients" will replace Principles 6 and 7 of the Principles for Business. Principle 12 encompasses three rules (as set out in the new PRIN 2A.2 (Cross-cutting obligations)), that requires firms to:
act in good faith towards retail customers;
avoid causing foreseeable harm to retail customers; and
enable and support retail customers to pursue their financial objectives.
The FCA has also set out rules relating to the four outcomes it wants to see under the Duty. Those outcomes relate to:
products and services;
price and fair value;
consumer understanding; and
consumer support.
Who is affected by the new rules?
The Duty will apply to "retail market business", focusing on elements such as the manufacture of products marketed and approved for distribution (directly or indirectly) to retail customers. It will apply only to firms conducting regulated activities in the UK, firms in Gibraltar selling into the UK, and firms within the temporary permissions regime (TPR) and financial services contract regime (FSCR). Products and services for consumers are expected to be fit for purpose. They should match the characteristics and objectives of the target group of customers they are intended and distributed appropriately.
This Duty will have greatest impact on regulated firms, including those in the e-money and payments sectors.
Initially the FCA indicated that the Duty would be out of scope for wholesale markets. However, some ambiguity surrounding the proposed rules required clarification. These have been provided with respect to what counts as material influence on retail outcomes. Specific examples provided by the FCA detail exclusions from the scope of the Duty to:
the manufacture of products or services only for wholesale purposes;
activities relating to non-retail financial instruments; and
certain insurance contracts or the administration of benchmarks.
Managers and depositaries of EEA UCITS and AIFs will be subject to the Duty in respect of communication and approval of marketing communications. They will be exempt from price and value outcomes yet will be expected to comply with consumer understanding and consumer support outcomes.
Listed investment companies are within the scope of products for the Duty. The FCA has acknowledged exceptions regarding the structure of investment companies as firms providing services are not always able to determine consumer outcomes. In these instances, (regarding price and value outcomes) the FCA would not expect firms to base assessments of value on external factors largely out of their control.
The FCA has responded to concerns regarding the robustness of monitoring and governance requirements by providing clarity of their expectations in firms' strategies, governance, remuneration and incentive structures. Considering the Duty, firms will require a shift in culture and behaviour. As such the Duty should be reflected in a firm's strategies, governance, leadership and people policies. The FCA has stated firms should have a 'champion' at board level who ensures the Duty is discussed regularly and that this person should be an independent NED where possible.
Continuous monitoring of outcomes for all retail customers is expected. However, firms will need to pay particular attention to the outcomes of vulnerable customers and those with specific protected characteristics under the Equality Act 2010 or similar legislation. The focus is not on identifying the individual needs of each individual customer, it is instead on considering a range of needs in the firm's target market, whilst factoring in characteristics such as vulnerability.
Our reflections
Senior Managers face a significant task over the next 12 months embedding the Duty within their organisation and identifying and implementing the changes needed, initially in respect of new and existing products and services, to comply with the Duty.
The FCA has ensured that the Duty will not be applied retrospectively, yet the response to certain elements will need careful consideration as to how it impacts products manufactured and sold pre-enforcement including closed books. Firms acquiring closed books in the future will need to evaluate what information is required from the seller to ensure compliance with the Duty post acquisition.
Firms will need to consider their distribution chains to determine whether they are materially influencing outcomes for retail customers. Complex supply chains may require refinement due to the potential for overlapping responsibilities.
The FCA has stated they will support firms understanding the Duty and how changes can or may be needed during the implementation period. Many circumstances exist where the extent of the Duty and its implications will only come to light once consumer complaints are brought to the FCA and Financial Ombudsman Service after its enforcement.
In respect of proportionality, the FCA's guidance confirms that unless regulatory requirements or contracts require it, firms are solely responsible for their own actions. Firms are required to notify the FCA if they become aware of another firm in the distribution chain not in compliance with the Duty, in addition to notifying one another if they have reason to believe other firms have contributed / caused harm to retail customers.