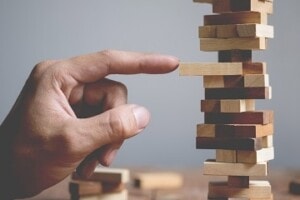 MiFID II/MIFIR will compel traders of any EU asset class to hand over personal identification up to and including passport numbers to every European exchange they trade on. The rules require that transaction reporting fields contain the Legal Entity Identifier (LEI) or where the trade is in relation to natural persons, the passport number of the person who is buying or selling. The object of the rules is to enable greater transparency and give regulators more information to assist in combatting market abuse.
This lesser known impact of MiFID II/MiFIR has inflamed fears of mass desertions from trading platforms as individuals seek to protect their personal data and privacy. Additionally, it is expected that these new measures may mean the loss of traders from countries with strict privacy and data protection laws that conflict with the directive. For example, Switzerland prohibits its citizens from providing their passport numbers to commercial organisations.
Trading venues, especially those in the fixed-income and currency derivatives markets, say they don't know whether their clients will simply refuse to, or not bother to, provide personal identification. The average bond-trading venue maintains thousands of members and come January they'll be obliged to require their traders' personal identification for transparency. Should a trader not provide this information the venue will have little option, but to restrict them from placing orders unless they themselves wish to be in breach of reporting requirements.
Naturally, many firms have been less than pleased with the news that their order books could take such a hit. Some have tried lobbying the European Securities and Markets Authority (ESMA), but ESMA have been clear in stating that such a rule change is beyond their power and rests solely with the European Parliament.
However, not everyone is losing out to this new rule. Banks and trading firms that operate 'systematic internalisers' will not have to collect the same personal information. Understandably, this has been criticised for un-levelling the playing field between trading venues and the OTC market, something MiFID II was intended to level.